WPMC2020
Virtual Edition
October 19-26
"Bridging wireless and business worlds"
The 23rd International Symposium on
Wireless Personal Multimedia Communications
Reports of WPMC2020 Virtual Edition
2020-10-23
All presentation videos including opening ceremony will be available in the Virtual Conference website from October 19th (Monday) 10:00 JST (1:00 GMT) . You can view any presentation videos at anytime you want.
Q&A are extended to 31st of October, 2020.
The authors are waiting for many questions! 

The WPMC Symposium was launched in 1998 as a global platform for collaboration between industry, academia, and government in the field of wireless information. The WPMC has established itself as a unique global annual international symposium on the world of wireless technology and business. The WPMC is the future of It encapsulates high-end wireless technologies and current markets and trends to create a business and innovative society.
WPMC is focused on "a global platform for the convergence of wireless technologies and business," exploring the latest wireless technologies for new ways of life and providing innovative and sustainable solutions for the future across the industry, public and private companies, universities, laboratories, and other knowledge communities.
The virtual version of the 23rd International Symposium on Wireless Personal Multimedia Communications (WPMC2020) will be held from October 18-26, 2020.
This year's theme is "Bridging Wireless and Business Worlds". It is co-sponsored by Okayama University, the National Institute of Information and Communications Technology (NICT), Yokosuka Research Park (YRP), and the CTIF Global Capsule (CGC).
Greeting from General Chair of WPMC2020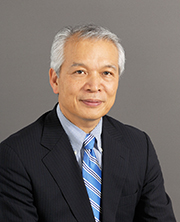 It is my great pleasure to hold the 23rd International Symposium on Wireless Personal Multimedia Communications, WPMC 2020 as a remote conference of WPMC2020 Virtual Edition, because of the global spread of COVID-19.
The WPMC symposium series first commenced in 1998, as a unique international conference dedicated to wireless multimedia communications aiming for global collaboration. The symposium is widely held in Asia, Europe, America, and other regions, and growing year by year.
At this symposium, I hope that all participants over the Internet enjoy technical presentations as well as related discussions and experiences in a new style of a virtual conference. The symposium will surely allow participants to expand their field of view and experiences.
I would like to take this opportunity to thank the Honorary Chair of WPMC 2020 Virtual Edition, Prof. Hirofumi Makino, President of Okayama University, and all distinguished committee members and relevant staff of this symposium.


Dr. Hideyuki Tokuda,
President, National Institute of Information and Communications Technology, Japan
Towards the 6th Generation mobile communication system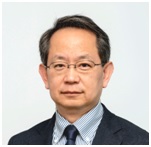 Dr. Iwao HOSAKO
National Institute of Information and Communications Technology, Japan

Research directions for 6G and potential applications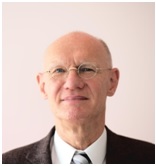 Dr.-Ing. Walter Leonhard Weigel
Huawei European Research Institute, Gason Geenslaan 10 3001 Leuven, Belgium
Toward Quantum Photonic Wireless Communications and Computing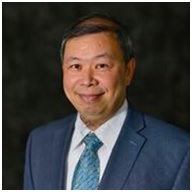 Kwang-Cheng Chen, IEEE Fellow, Professor
University of South Florida, Tampa, Florida, USA
Principal Patrons and Sponsors
Grant Support Organizations
Academic Technical Sponsors